WEB DESIGNING....

Inspirations and Creative Solutions

Working  with you for better communication via the internet for your classroom, small business, organization, non profits,  or personal ventures.

Check out the samples below to see the vast array of possibilities we could incorporate into a website to meet your needs. (Hit the back arrow on your browser to return to this page after viewing.)

I pledge personal service, collaborating with you to create a site that enhances your business, classroom, or family web page.

I can manage your site with monthly updates of information, inventory, or photography.

I can also offer optional training and consultaion to manage your own site; you will be surprised at how easy it is!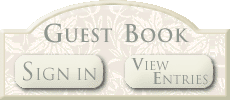 The samples above show various pricings.  Packages start at $35.00 /hr set up, with monthly fee to homestead for site published to the web.  Site management fees per month dependent upon complexity of site, based upon time requirements from minimum $35.00 per month.  Take a look at the Contract sample below for more information.  If you are truly ready, print out the contract and mail the signed contract to me:  Karen Isola Green, 266 Holyoke Dr. Spring Creek, NV 89815

TO CONTACT ME

by PHONE

home 775  753-6133

cell     775 340-3102

You may click on the two files labeled inspirations to view my typical workup sheet and my contract. 

Pre Development Worksheet

Picture your site!

Contact me below!

Let's put you on the